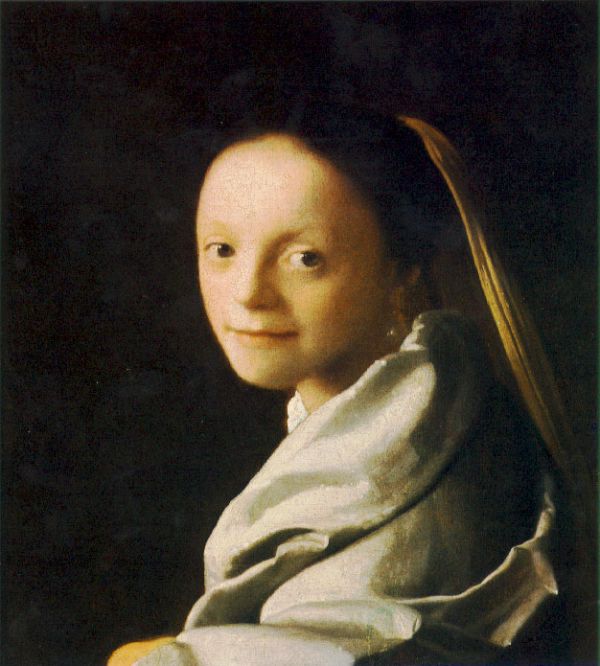 Portrait of a Young Woman
New York, Metropolitan Museum
45x40 1666-67
This portrait of a woman seems to be slightly vacant, with an air of purity.
The pose of the face is similar to that in The Girl with a Pearl Earring, but there is less ambiguity and less color. The face is painted with Vermeer's subtlety and delicacy, the composition enhanced by the opposite diagonals of her headpiece down and right, with her collar making the other diagonal. The dress and the arm seem similar to The Girl in the Red Hat; they are painted with considerable impressionistic softness, the arm and hand even more so, perhaps even clumsy.
It is thought that this painting may be a portrait of Vermeer's eldest daughter, Maria.